Simply add it at checkout when buying any Califina supplement.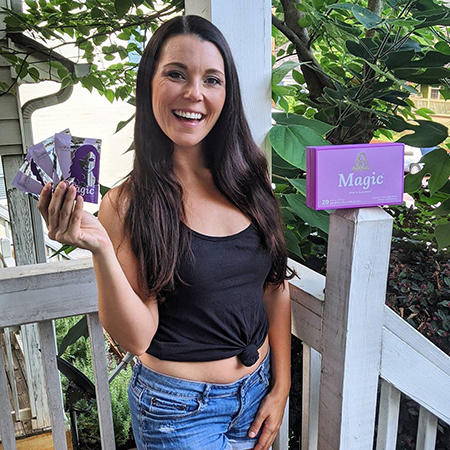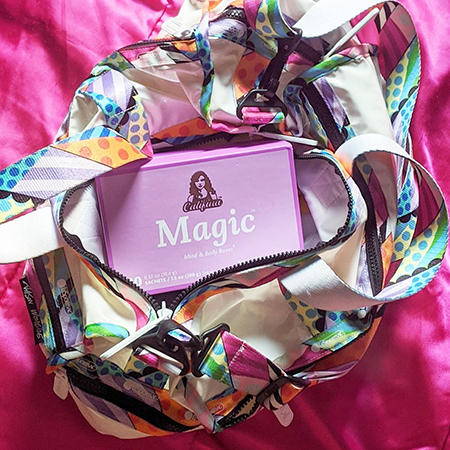 Exclusives, discounts, and early access to new products.
Connect with us @CalifinaLife


All of our products are backed by the Califina Guarantee: If you're not satisfied with your purchase at any time, we'll give you a full refund.* No deadline. No hassle. Just help and understanding.

To initiate a refund, contact us at any time.

*Please note that only the first unit of each product purchased in a given order is protected by our guarantee. For orders containing multiple units of the same product, you must return the sealed, unopened box to us for a refund.


Your Privacy Rights

This privacy policy describes how Califina™, a wholly owned part of COSIDLA Inc. (the "Company", "we", "us") collects and uses the personal information you provide on web sites and services which link to this privacy policy ("Services").

Please take a moment to review the terms of our Privacy Policy. Unless we indicate otherwise, this Privacy Policy applies only to information that we collect through the Services. It does not apply to information that we collect by other means. If you have questions or concerns regarding this statement, you should first contact us as specified in the "Contacting Us" section of this statement.

Personal Information We Collect From You Directly

We may collect personal information about you in several situations, including when you provide it to us voluntarily. For example, we may collect information when you create an account or purchase online, contact us with questions, provide feedback regarding our products, or answer questions about your product interests. You do not have to provide your personal information, but if you decide not to do so, you may limit the features that you are able to access through our Services.

The personal information we may collect includes:

- contact information, such as your name, mailing address, email address, and telephone number;
- financial payment information, such as credit card, debit card, and other financial payment information;
- certain other information you may provide to us in your communications or in connection with other products or services, including birthdate, gender, and photographs.


Other Information We Collect About You

We also may collect certain information by automated means when you use our Services, including your internet protocol ("IP") address; information about your web browser software and version; if you arrived at the Services through a link from a third-party website, the uniform resource locater ("URL") of the linking page; your mobile device identifier and other information about devices you use to access the Services; and information about your activity while using the Services, such as which pages you choose to view, queries you make using our "search" function, and other information about your account usage.

Like many companies, we may use common technologies to help track your use of our Services, recognize you when you return to the Services, or save your preferences. For example, on our websites, we may store small pieces of information in cookies that help us remember you when you return to our website. We also may include web beacons in e-mail messages or newsletters to determine whether messages have been opened and to identify the IP address of the computer on which they were opened.

The information we obtain in this manner helps us customize the services we offer and measure the overall effectiveness of our online content and the products and services we offer. Web beacons also allow third parties to obtain information such as the IP address of the computer that downloaded the page on which the beacon appears, the URL of the page on which the beacon appears, the time the page containing the beacon was viewed, the type of browser used to view the page, and the information in cookies set by the third party.

You may be able to disable cookies by changing a setting in your web browser. Please note, however, that without cookies you may not be able to take full advantage of all the Services features.

We may partner with a third party ad network to either manage our advertising on other sites or display advertising on our web site. This ad network partner may use cookies and web beacons to collect non-personally identifiable information about your activities on this and other web sites to provide you targeted advertising based upon your interests.

Our Services may include Social Media features, such as a Facebook Like button. These features may collect your IP address, which page you are visiting on our site, and may set a cookie to enable the feature to function properly. Social Media features are either hosted by a third party or hosted directly on our Services. Your interactions with these features are governed by the privacy policy of the company providing it.

We also may collect information about you from other sources, including from social media providers and commercially available sources such as data aggregators and public databases. Please note that we may combine the various types of information we collect about you and use it as described in this Privacy Policy

How We Use the Information We Collect About You

We may use the personal information we collect about you in the ways described below.

- Contact Us: We may use personal information about you to respond to your questions and comments when you communicate with us through links or pages provided by the Services.
- Shopping: If you purchase products through the Services, we will use personal information about you to process your purchase, confirm your order, and deliver the items to you.
- Email Newsletters and Promotions: With or without your permission, we may use personal information about you to send you newsletters, exclusive offers and promotions, and product news through email. We also may use personal information about you to administer our promotions.
- Surveys, Sweepstakes, and Message Boards. We may use personal information about you and/or collect additional information as set forth above, to enable you to participate in features such as surveys, polls, sweepstakes, and message boards. We may use a third party service provider to conduct these surveys or sweepstakes; if so, that company will be prohibited from using our users' personally identifiable information for any other purpose.
- Feedback: We may use information you provide to us, regarding our products and services, to provide product feedback to our customers through the Services.
- Other Uses of Information: We may use personal information to provide you with the products, services, and information that you request. We may also use personal information to perform business analyses or for other purposes to improve the quality of our business, our Services, and the products we offer. We may also use personal information about you for our internal purposes, including to administer our Services, investigate possible violations of and enforce our contracts, including our Terms of Use and any terms and conditions associated with our products and services, and to comply with our legal obligations. In addition, we may use your personal information as otherwise described to you at the time of collection or with your consent.


Sharing Site Content With Friends

You may be able to share certain content from our Services with others by asking us to Share or forward the content. These features may collect your IP address, which page you are visiting on our site, and may set a cookie to enable the feature to function properly. Sharing features are either hosted by a third party or hosted directly on our Services. Your interactions with these features are governed by the privacy policy of the company providing it.

Information We Share

Our affiliates may share personal information among themselves. We will not share your personal information in ways other than as outlined in this policy. In addition, we may share personal information with other entities, including in the following circumstances:

- Service Providers: We may share your personal information with service providers that perform certain functions or services on our behalf (such as to host websites, manage databases, perform analyses, send communications for us, process payments on our behalf, ship your orders, provide you with live chat service, or provide certain other components of websites). We do not authorize service providers to use or disclose the information, except as necessary to perform services on our behalf.
- Analytics: We may allow third parties to collect information in order to provide us with analytics. For instance, the Services may use analytics tools provided by Google to help us understand how people use the Services.
- Legal Process: We may disclose your personal information to respond to subpoenas, court orders, or other legal process in response to a request for cooperation from law enforcement or another government agency, and to comply with our other legal obligations.
- Protect our Services and Users: We may disclose your personal information if we believe disclosure is necessary or appropriate to prevent physical harm or financial loss, or in connection with an investigation of suspected or actual illegal activity, or violation of our Terms of Use or other contracts.
- Transactions: We may share personal information in connection with a corporate transaction, such as a sale, assignment, divestiture, merger, bankruptcy, consolidation, reorganization, liquidation, or other transfer of the business or its assets.
- Other Circumstances: As otherwise described to you at the point of collection or pursuant to your consent.


Information Collected from Visitors Outside the United States

If you are using the Services from outside the United States and provide us with personal information, please note that your personal information will be transferred, stored and processed in the United States. The data protection laws in the United States may not be as comprehensive as those in your country of residence. By doing business or interacting with the Company and the Services, you are consenting to the transfer of your personal information to facilities located in the United States and other facility locations selected by the Company.

Third Parties

Our Services may provide links to websites operated by third parties for your convenience and information. All of these websites and applications operate independently from us, and we do not control their privacy practices. We encourage you to review the privacy policies of any third-party websites and applications that you use to better understand their privacy practices.

Participation in Amazon Services LLC Associates Program

COSIDLA Inc. is a participant in the Amazon Services LLC Associates Program, an affiliate advertising program designed to provide a means for sites to earn advertising fees by advertising and linking to amazon.com. Services may provide links to websites operated by third parties for your convenience and information. All of these websites and applications operate independently from us, and we do not control their privacy practices. We encourage you to review the privacy policies of any third-party websites and applications that you use to better understand their privacy practices.

How We Protect Personal Information

We maintain reasonable security procedures to help protect against loss, misuse or unauthorized access, disclosure, alteration or destruction of the information you provide through our Services.

Unfortunately, no data transmission over the internet or stored on a server can be guaranteed to be 100% secure. As a result, while we strive to protect your personal information and privacy, we cannot guarantee or warrant the security of any information you disclose or transmit to us online and cannot be responsible for the theft, destruction, or inadvertent disclosure of your personal information.

Information Sharing Disclosure Requests

If you are a California resident, you have the right to request one Notice of Information-Sharing Disclosure per year which will identify the third parties with whom COSIDLA Inc. or any of our affiliates has shared the Personal Information we have collected from you. You may request the Notice of Information-Sharing Disclosure by writing to us at COSIDLA INC. (Information Sharing Disclosures) – 9465 Wilshire Boulevard, Suite 300, Beverly Hills, CA 90212 USA. We will respond to your request for a Notice of Information-Sharing Disclosure within 30 days.

Updates to Our Privacy Policy

We reserve the right to modify the Privacy Policy at any time. If we do this, we will post the changes on this page and will indicate at the top of this page the date those terms will be effective. We will attempt to give you advance notice of any substantive changes, but reserve the right to make such modifications immediately if required. It is your responsibility to check to determine if there have been changes to the Privacy Policy and to review such changes. We may update this Privacy Policy periodically to reflect changes in our privacy practices.

Children's Privacy

Our Services are not directed to persons under the age of 18. We do not knowingly collect personally identifiable information from children under 13. If a parent or guardian becomes aware that his or her child has provided us with Personal Information without their consent, he or she should contact us via the contact details listed below. If we become aware that a child under 13 has provided us with Personal Information, we will delete such information from our files.

Miscellaneous

Our Services are based in the U.S. and therefore, information we collect about you may be stored, processed and accessed in the United States. By using the Services, you consent to the transfer, storage, and processing of personal information about you in the United States.

How to Contact Us

If you have any questions or comments about this Privacy Policy, or if you would like us to update information we have about you or your preferences, please contact us. Thank you.



PLEASE READ THESE TERMS AND CONDITIONS CAREFULLY BEFORE USING THIS WEB SITE. YOUR USE OF THIS WEB SITE CONFIRMS YOUR UNCONDITIONAL ACCEPTANCE OF THE FOLLOWING TERMS AND CONDITIONS. IF YOU DO NOT ACCEPT THESE TERMS AND CONDITIONS, DO NOT USE THIS WEB SITE.

1. Products, Content and Specifications. All features, content, specifications, products and prices of products and services described or depicted on this Web site, www.CalifinaLife.com (this "Web Site"), are subject to change at any time without notice. COSIDLA Inc., which operates this Web Site will make all reasonable efforts to accurately display the attributes of products, including the applicable colors; however, the actual color you see will depend on your computer system, and we cannot guarantee that your computer will accurately display such colors. The inclusion of any products or services on this Web Site at a particular time does not imply or warrant that these products or services will be available at any time. It is your responsibility to ascertain and obey all applicable local, state, federal and international laws (including minimum age requirements) in regard to the possession, use and sale of any item purchased from this Web Site. By placing an order, you represent that the products or services ordered will be used only in a lawful manner.

2. Shipping Limitations. When an order is placed, it will be shipped to an address designated by the purchaser as long as that shipping address is compliant with the shipping restrictions contained on this Web Site. All purchases from this Web Site are made pursuant to a shipment contract. As a result, risk of loss and title for items purchased from this Web Site pass to you upon delivery of the items to the carrier. You are responsible for filing any claims with carriers for damaged and/or lost shipments.

3. Accuracy of Information. We attempt to ensure that information on this Web Site is complete, accurate and current. Despite our efforts, the information on this Web Site may occasionally be inaccurate, incomplete or out of date. We make no representation as to the completeness, accuracy or currentness of any information on this Web Site. For example, products included on this Web Site may be unavailable, may have different attributes than those listed, or may actually carry a different price than that stated on this Web Site. In addition, we may make changes in information about price and availability without notice. While it is our practice to confirm orders placed on this Web Site by email, the receipt of an email order confirmation does not constitute our acceptance of an order or our confirmation of an offer to sell a product or service. We reserve the right, without prior notice, to limit the order quantity on any product or service and/or to refuse service to any customer. We also may require verification of information prior to the acceptance and/or shipment of any order.

4. Use of this Web Site. The design of this Web Site and all text, graphics, information, content, and other material displayed on or that can be downloaded from this Web Site are protected by copyright, trademark and other laws and may not be used except as permitted in these Terms and Conditions or with prior written permission of the owner of such material. You may not modify the information or materials displayed on or that can be downloaded from this Web Site in any way or reproduce or publicly display, perform, or distribute or otherwise use any such information or materials for any public or commercial purpose. Any unauthorized use of any such information or materials may violate copyright laws, trademark laws, laws of privacy and publicity, and other laws and regulations.

5. Trademarks. Certain trademarks, trade names, service marks and logos used or displayed on this Web Site are registered and unregistered trademarks, trade names and service marks of COSIDLA Inc. and its affiliates. Nothing contained on this Web Site grants or should be construed as granting, by implication, estoppel, or otherwise, any license or right to use any trademarks, trade names, service marks or logos displayed on this Web Site without the written permission of COSIDLA Inc.

6. Third Party Links. This Web Site may contain links to Web sites that are not owned, operated or controlled by COSIDLA Inc. or our respective affiliates. All such links are provided solely as a convenience to you. If you use these links, you will leave this Web Site. Neither we nor any of our respective affiliates are responsible for any content, materials or other information located on or accessible from any other Web site. Neither we nor any of our respective affiliates endorse, guarantee, or make any representations or warranties regarding any other Web sites, or any content, materials or other information located or accessible from any other Web sites, or the results that you may obtain from using any other Web sites. If you decide to access any other Web sites linked to or from this Web Site, you do so entirely at your own risk.

7. Inappropriate Material. You are prohibited from posting or transmitting any unlawful, threatening, defamatory, libelous, obscene, pornographic or profane material or any material that could constitute or encourage conduct that would be considered a criminal offense or give rise to civil liability, or otherwise violate any law. In addition to any remedies that we may have at law or in equity, if we determine, in our sole discretion, that you have violated or are likely to violate the foregoing prohibitions, we may take any action we deem necessary to cure or prevent the violation, including without limitation, the immediate removal of the related materials from this Web Site. We will fully cooperate with any law enforcement authorities or court order or subpoena requesting or directing us to disclose the identity of anyone posting such materials.

8. User Information. Other than personally identifiable information, which is subject to this Web Site's Privacy Policy, any material, information, suggestions, ideas, concepts, know-how, techniques, questions, comments or other communication you transmit or post to this Web Site in any manner ("User Communications") is and will be considered non-confidential and non-proprietary. Personally identifiable information that you voluntarily post on any part of this Web Site that is viewable by the public (e.g., in the Blog section) is not subject to this Web Site's Privacy Statement and is considered User Communications. We and our respective affiliates and our or their designees may use any or all User Communications for any purpose whatsoever, including, without limitation, reproduction, transmission, disclosure, publication, broadcast, development, manufacturing and/or marketing in any manner whatsoever for any or all commercial or non-commercial purposes. We may, but are not obligated to, monitor or review any User Communications. We will have no obligation to use, return, review, or respond to any User Communications. We will have no liability related to the content of any such User Communications, whether or not arising under the laws of copyright, libel, privacy, obscenity, or otherwise. We retain the right to remove any or all User Communications that includes any material we deem inappropriate or unacceptable.

9. DISCLAIMERS. YOUR USE OF THIS SITE IS AT YOUR RISK. THE INFORMATION, MATERIALS AND SERVICES PROVIDED ON OR THROUGH THIS WEB SITE ARE PROVIDED "AS IS" WITHOUT ANY WARRANTIES OF ANY KIND INCLUDING WARRANTIES OF MERCHANTABILITY, FITNESS FOR A PARTICULAR PURPOSE, OR NON-INFRINGEMENT OF INTELLECTUAL PROPERTY. NEITHER COSIDLA INC., NOR ANY OF OUR RESPECTIVE AFFILIATES WARRANT THE ACCURACY OR COMPLETENESS OF THE INFORMATION, MATERIALS OR SERVICES PROVIDED ON OR THROUGH THIS WEB SITE. THE INFORMATION, MATERIALS AND SERVICES PROVIDED ON OR THROUGH THIS WEB SITE MAY BE OUT OF DATE, AND COSIDLA INC., NOR ANY OF OUR RESPECTIVE AFFILIATES MAKES ANY COMMITMENT OR ASSUMES ANY DUTY TO UPDATE SUCH INFORMATION, MATERIALS OR SERVICES. THE FOREGOING EXCLUSIONS OF IMPLIED WARRANTIES DO NOT APPLY TO THE EXTENT PROHIBITED BY LAW. PLEASE REFER TO YOUR LOCAL LAWS FOR ANY SUCH PROHIBITIONS.

WE HEREBY EXPRESSLY DISCLAIM ALL LIABILITY FOR PRODUCT DEFECT OR FAILURE, CLAIMS THAT ARE DUE TO NORMAL WEAR, PRODUCT MISUSE, ABUSE, PRODUCT MODIFICATION, IMPROPER PRODUCT SELECTION, NON-COMPLIANCE WITH ANY CODES, OR MISAPPROPRIATION. WE MAKE NO WARRANTIES TO THOSE DEFINED AS "CONSUMERS" IN THE MAGNUSON-MOSS WARRANTY-FEDERAL TRADE COMMISSION IMPROVEMENTS ACT. THE FOREGOING EXCLUSIONS OF IMPLIED WARRANTIES DO NOT APPLY TO THE EXTENT PROHIBITED BY LAW. PLEASE REFER TO YOUR LOCAL LAWS FOR ANY SUCH PROHIBITIONS.

10. LIMITATIONS OF LIABILITY. COSIDLA INC. ASSUMES NO RESPONSIBILITY, OR WILL BE LIABLE, FOR ANY DAMAGES TO, OR ANY VIRUSES THAT MAY INFECT, YOUR COMPUTER, TELECOMMUNICATION EQUIPMENT, OR OTHER PROPERTY CAUSED BY OR ARISING FROM YOUR ACCESS TO, USE OF, OR BROWSING THIS WEB SITE, OR YOUR DOWNLOADING OF ANY INFORMATION OR MATERIALS FROM THIS WEB SITE. IN NO EVENT WILL COSIDLA INC., OR ANY OF OUR RESPECTIVE OFFICERS, DIRECTORS, EMPLOYEES, SHAREHOLDERS, AFFILIATES, AGENTS, SUCCESSORS OR ASSIGNS, NOR ANY PARTY INVOLVED IN THE CREATION, PRODUCTION OR TRANSMISSION OF THIS WEB SITE, BE LIABLE TO YOU OR ANYONE ELSE FOR ANY DIRECT, INDIRECT, SPECIAL, PUNITIVE, INCIDENTAL OR CONSEQUENTIAL DAMAGES (INCLUDING, WITHOUT LIMITATION, THOSE RESULTING FROM LOST PROFITS, LOST DATA OR BUSINESS INTERRUPTION) ARISING OUT OF THE USE, INABILITY TO USE, OR THE RESULTS OF USE OF THIS WEB SITE, ANY WEB SITES LINKED TO THIS WEB SITE, OR THE MATERIALS, INFORMATION OR SERVICES CONTAINED ON ANY OR ALL SUCH WEB SITES, WHETHER BASED ON WARRANTY, CONTRACT, TORT OR ANY OTHER LEGAL THEORY AND WHETHER OR NOT ADVISED OF THE POSSIBILITY OF SUCH DAMAGES. THE FOREGOING LIMITATIONS OF LIABILITY DO NOT APPLY TO THE EXTENT PROHIBITED BY LAW. PLEASE REFER TO YOUR LOCAL LAWS FOR ANY SUCH PROHIBITIONS.

IN THE EVENT OF ANY PROBLEM WITH THIS WEB SITE OR ANY CONTENT, YOU AGREE THAT YOUR SOLE REMEDY IS TO CEASE USING THIS WEB SITE. IN THE EVENT OF ANY PROBLEM WITH THE PRODUCTS OR SERVICES THAT YOU HAVE PURCHASED ON OR THROUGH THIS WEB SITE, YOU AGREE THAT YOUR SOLE REMEDY, IF ANY, IS TO SEEK A RETURN AND REFUND FOR SUCH PRODUCT OR SERVICES IN ACCORDANCE WITH THE RETURNS AND REFUNDS POLICIES POSTED ON THIS WEB SITE.

11. Revisions to these Terms and Conditions. These Terms and Conditions may be revised at any time and from time to time by updating this posting. You should visit this page from time to time to review the then current Terms and Conditions because they are binding on you. Certain provisions of these Terms and Conditions may be superseded by legal notices or terms located on particular pages of this Web Site.

12. Choice of Law; Jurisdiction. These Terms and Conditions supersede any other agreement between you and COSIDLA Inc. to the extent necessary to resolve any inconsistency or ambiguity between them. These Terms and Conditions will be governed by and construed in accordance with the laws of the State of California, without giving effect to any principles of conflicts of laws. Any action seeking legal or equitable relief arising out of or relating to this Web Site will be brought only in the federal or state courts of the State of California. A printed version of these Terms and Conditions will be admissible in judicial and administrative proceedings based upon or relating to these Terms and Conditions to the same extent and subject to the same conditions as other business documents and records originally generated and maintained in printed form.

13. Termination. You or we may suspend or terminate your account or your use of this Web Site at any time, for any reason or for no reason. You are personally liable for any orders placed or charges incurred through your account prior to termination. We reserve the right to change, suspend, or discontinue all or any aspect of this Web Site at any time without notice.

14. Health Related Information. The information contained in the Web Site is provided for informational purposes only and is not meant to substitute for the advice provided by your doctor or other health care professional. You should not use the information available on or through the Web Site (including, but not limited to, information that may be provided on the Web Site by healthcare or nutrition professionals employed by or contracting with COSIDLA Inc.) for diagnosing or treating a health problem or disease, or prescribing any medication. Information and statements regarding dietary supplements have not been evaluated by the Food and Drug Administration and are not intended to diagnose, treat, cure, or prevent any disease. You should read carefully all product packaging prior to use.

15. Indemnity. You agree to indemnify and hold COSIDLA Inc. and our affiliates (and their franchisees and licensees), and subsidiaries, officers, directors, employees, successors and assigns, harmless from any claim, loss or demand, including reasonable attorneys' fees, made by any third party due to or arising out of your use of our Web Site, your connection to our Web Site, your violation of these Terms and Conditions, or your violation of any rights of another party. This indemnity survives termination of these Terms and Conditions.

16. Domestic Use; Export Restriction. We control the Web Site from our offices within the United States of America. We make no representation that the Web Site or its content (including, without limitation, any products or services available on or through the Web Site) are appropriate or available for use in other locations. Users who access the Web Site from outside the United States of America do so on their own initiative and must bear all responsibility for compliance with local laws, if applicable. Further, the United States export control laws prohibit the export of certain technical data and software to certain territories. No content from the Web Site may be downloaded in violation of United States law.

17. General. Our failure to exercise or enforce any right or provision of these Terms and Conditions shall not constitute a waiver of such right or provision by us. If any provision of these Terms and Conditions is found by a court of competent jurisdiction to be invalid, the parties nevertheless agree that the court should endeavor to give effect to the parties' intentions as reflected in the provision, and the other provisions of our Terms and Conditions remain in full force and effect. You agree that regardless of any statute or law to the contrary, any claim or cause of action arising out of or related to use of the Web Site or our Terms and Conditions must be filed within one (1) year after such claim or cause of action arose or be forever barred.

18. Additional Assistance. If you do not understand any of the foregoing Terms and Conditions or if you have any questions or comments, we invite you to contact us at:

COSIDLA INC.
9465 Wilshire Boulevard
Suite 300
Beverly Hills, CA 90212
USA
hello@califinalife.com